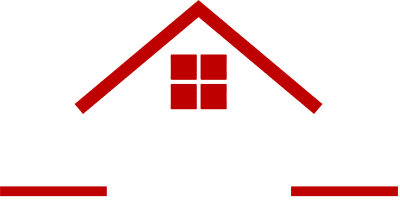 Asphalt Driveways of Deal offer a great range of driveway options to suit your property and needs. Paved, asphalt (tarmac), gravel, shingle and concrete driveways are all options for your home or commercial property. We cover Kent, Deal, Dover, Canterbury, Margate, Sandwich, Ramsgate and the surrounding areas.
10 YEAR GUARANTEE WITH ALL DRIVEWAYS
Customer satisfaction is guaranteed with every project we complete but do not take our word for it. Read our customer reviews by clicking on the 5 Star Reviews image.
Asphalt Driveways of Deal offer a wide range of paved driveways. We have lots of options and designs to suit your needs. Our team of experts are at your service to help design, plan and install your driveway. Read about the benefits of paved driveways below as well as some ideas to inspire you.
Asphalt Driveways of Deal only use quality materials so that you can be assured the finish to your project will last for decades. We are proud to be Marshalls Accredited Installers. Click the logo to verify our credentials.
As well as improving the look of your house or commercial property, a new driveway is a sound investment. A new driveway can add 5-10% to the value of your property. Based on the average home price, this equates to £22K.
5 benefits of paved driveways
Nobody wants to spend their free-time cleaning or maintaining a driveway. With paved driveways, this is not an issue. Block paving is low maintenance because of the material that it is made from. Not only is paving robust, but it is also easy to clean by using soap and water.
Environmentally sustainable
Paving stones are porous by nature meaning that the stones absorb rainwater and stop it from collecting on your driveway. Using paving allows for better drainage around your home.
Block paving comes in many styles, shapes and colours. This makes making your design come to life attainable. Various designs, shapes can be created adding further aesthetic appeal. Do not worry if you need some inspiration, we have a wealth of ideas for your driveway.
Block paving is highly durable and long lasting. Paving blocks can withstand large amounts of pressure, so your new driveway will easily handle daily car traffic for many years and will not suffer from wear and tear. Worried about stains? If your car develops an oil or fuel leak, our Marshall blocks are resistant to staining.
Block paving comes in various styles and is guaranteed to create curb appeal for your home. Simplicity or complex designs can highlight the beauty of your home or commercial property.
Smooth Finish
Asphalt or Tarmac driveways can provide you with a great looking and functional driveway. If you are looking for a more affordable option, then Asphalt could be for you. Asphalt driveways are generally quicker to install than paved drives, so you could be enjoying your new drive in a matter of a few days.
5 benefits of ASPHALT driveways
Asphalt driveways are easy to maintain. They can be kept clean and tidy with a brush. Tarmac driveways can also be further protected by applying a sealant. In the winter, due to its' dark colour, asphalt absorbs heat and helps prevent the build-up of ice. This reduces the risk of anyone slipping and injurying themselves.
Our Asphalt Driveways can usually be installed in under two days and will only take a further two days (in normal weather conditions) to cure and become useable.
Asphalt can withstand extreme variations in temperature, meaning it is less likely to crack as it is flexible.
After years of use and exposure to the elements, asphalt can crack from time to time. However, the good news is that it is easy to repair. Most cracks can be repaired by you or by calling Asphalt Driveways of Deal.
The smooth complexion of asphalt driveways aids skid resistance and the dark colour means that scuffs and stains are rarely visible.
Traditional Classic
A gravel driveway is perfect for a more natural looking driveway. We can combine this classic shingle driveway with modern technology by offering Gridforce reinforcement. Learn more by scrolling down.
What is a Gridforce Driveway?
Gridforce is a ground protection and reinforcement system, which uses a 100% recycled plastic grid to provide tough and sturdy surfaces for car parks, driveways, pathways, access roads, events, construction sites, golf, sporting venues, lawn/bank reinforcement, holiday parks and much more.
The Gridforce system is robust, coping with traffic easily. The grid pattern means that gravel will stay in place assuring your driveway looks as good as the day it was installed.
Gridforce is designed to offer sustainable drainage for your driveway. Rainfall permeates through the gravel system and drains naturally. This means puddles do not appear on your drive and does not create issues for the local sewerage system. Furthermore, the material is made from 100% recycled plastic.
Gridforce technology has multiple applications. It can be utilised for car parks, driveways, pathways, access roads, events, construction sites, golf, sporting venues, lawn/bank reinforcement, holiday parks and much more.
gridforce installers of kent
Asphalt Driveways of Deal (Kent) are recognised installers of the Gridforce ground reinforcement system. For more details and a free quote call us today.
We are so confident in our workmanship and the quality materials utilised in our drives that we offer a 5 -year guarantee with all of our driveway installations, giving you confidence that your new driveway will last.
Practical and Functional
Asphalt Driveways of deal install concrete driveways for both residential and commercial purposes. Concrete driveways are affordable and durable. Read some of the benefits below.
5 benefits of concrete driveways
Investing in a concrete driveway is very cost-effective. They are generally more expensive to install than asphalt driveways, but they last 50-60% longer. Whilst initially more expensive, over the life of the drive, it will prove more economical.
Concrete is one of the most robust materials to build your driveway with. Concrete is perfect for taking loads of heavier vehicles and high traffic areas. This is ideal for commercial parking areas or where HGV's are likely to use the surface.
Concrete driveways are built to last. They can handle all the weather conditions that mother nature throws at them, meaning that the lifecycle is very economical. Concrete reflects more heat than other materials used for driveways, which means they are cooler in the hot summer months. To get 50 years plus life out of concrete is not out the ordinary.
Concrete driveways do not have to be flat and plain. Designs and textures can be imprinted on concrete to make your driveway stand out and create curb appeal.
Concrete driveways are very low maintenance for their owners. Debris can be swept away, whilst power washing the surface after several years will remove any stains, marks or dullness.
Learn about how much it will cost you for a new driveway by reading below and inserting the dimensions for your home or commercial property.
how much does a new driveway cost?
The cost of a new driveway will depend on several factors. We have illustrated some standard costs depending on size and you can enter your driveway details into our Driveway Cost Calculator to get a better idea. For a free consultation and quote, call us today.
The size of the driveway will be one of the primary drivers of cost. The larger the area to be covered the greater the cost.
The material used for your driveway will have a direct effect on the cost. Asphalt and concrete driveways are generally less expensive than paved driveways (due to the materials used). However, one should consider the lifecycle of the driveway, how much value it will add to your home and how much you like the look of the driveway.
The cost will also depend on how much preparation is required in relation to the area. The area may need to be cleared, levelled or an existing driveway removed. The time taken to clear the area, along with the amount of waste to clear will have a bearing on the final cost.

Use our driveway cost calculator to give you an estimate as to how much a new driveway could cost. Please note that this is a rough estimate only and the final cost will depend on many of the considerations written about above. For a free consultation and quote call Asphalt Driveways of Deal today – 07870 630095